| | | | |
| --- | --- | --- | --- |
| Recipients of ISCB Award for year 2013 | | | |
ISCB AWARD FOR EXCELLENCE 2013
In the area of
CHEMICAL SCIENCES


Prof. A. K. Tyagi
FMASc, FRSC, FNASc, FASc
Present Designation:
Head, Solid State Chemistry Section
and Professor of Chemistry at HBNI
Chemistry Division
Bhabha Atomic Research Center (BARC)
Mumbai – 400 085, India
Email : This e-mail address is being protected from spambots. You need JavaScript enabled to view it
Phone : 022-2559 5330

Research interests: Nanomaterials, Functional materials and Nuclear materials
Ph.D. students: 28 (Awarded: 15; submitted: 03; Currently working: 10)
M.Sc. students: 04 (Awarded: 02, currently working: 02)
Publications: About 425 in international journals, 10 book chapters, 2 books and a patent
Sum of cited >3000
H-index : 24
On reviewer panel of 50 international journals
Awards:
Max-Planck Fellowship, from Germany
Dr. Laxmi Award by Indian Association of Solid State Chemists
Rheometric Scientific-ITAS award by Indian Thermal Analysis Society
Gold Medal of Indian Nuclear Society
Fellow, Maharashtra Academy of Sciences (FMASc)
Fellow, National Academy of Sciences, India (FNASc)
Materials Research Society of India (MRSI)' s Medal
Chemical Research Society of India (CRSI)'s Medal
Dr.Tarun Datta Memorial Award from IANCAS
DAE-Homi Bhabha Science and Technology Award
Indian Chemical Society's RD Desai Memorial Award
Rajib Goyal Prize in Chemical Sciences
DAE-SRC Outstanding Research Investigator Award
Fellow, Royal Society of Chemistry (FRSC)
CRSI -Prof CNR Rao National Prize for Chemical Sciences
Fellow, Indian Academy Sciences (FASc)
Visits abroad: Germany, USA, France, Canada, Japan, Russia, Australia, China, Portugal, Singapore, Sweden, Spain, Israel, Malaysia
---
ISCB LIFE TIME ACHIEVEMENT AWARD


Prof. C.L. Khetrapal
Director, CBMR
Sanjay Gandhi Post Graduate Institute of Medical Sciences Campus
Raebareli Road, Lucknow- 226 014, India
Email: This e-mail address is being protected from spambots. You need JavaScript enabled to view it
Highlights of Professor C.L. Khetrapal's research contributions
Professor Khetrapal's contributions have literally opened new avenues of research. His specific contributions leading to his international recognition are in the area of NMR in Liquid crystals, NMR as applied to bio-medical sciences with emphasis on the discovery of new markers for various diseases and monitoring the treatment and study of human behavior and brain function using functional MRI.

Professor Khetrapal is one of the leading scientists in the field of NMR / MRI. This area of research is important not only from the point of view of basic and applied research in Physical / Chemical Sciences but also has enormous applications in biological, medical and behavioral sciences. Professor Khetrapal has played a prime role in spreading NMR culture in the country. His research work has given him international recognition as seen from the fact that he has been a plenary and key note speaker in major International Conferences.

He has a very large Science Citation Index and two of his publications have become Citation Classics. He has 3 major contributions in the Encyclopedia of NMR published in 1995-96 by John Weily and Sons, to commemorate the Golden Jubilee of the discovery of NMR. He has published nearly 300 research papers in high impact international journals. In addition, he has contributed to nearly 30 review articles, book chapters, books and monographs. This has resulted in his receiving several national and international awards. A few of them are the prestigious S.S. Bhatnagar award, Fellowships of the Indian National Science Academy and the National Academy of Sciences, India. He is the Fellow of the International Society of Magnetic Resonance which till date has only two Fellows from India and a total of nearly 100 Fellows worldwide.
In addition, he is an Institution builder. During his tenure as the Vice-Chancellor of the University of Allahabad, he initiated several new academic programmes and created two new Institutes, namely, the Institute of Interdisciplinary Studies and the Institute of Professional Studies. Each of the institutes created by him has several Centers of Excellence under it in order to be on the frontline of research and teaching in high priority areas of importance for the National development. With the help of the State and the Central Government, he has recently created an autonomous National Centre of Excellence in Lucknow. This is an area which has so far given rise to seven NOBEL PRIZES in all branches of Science eligible for the Award. He has been instrumental in initiating such programs all over the country.
---
IN THE AREA OF CHEMICAL SCIENCES
ISCB Young Scientist AWARD
ISCB Young Scientist Award in the area of Chemical Sciences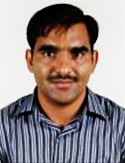 Dr. Anil Kumar
Assistant Professor, Department of Chemistry
Birla Institute of Technology and Science, Pilani 333 031, India
Email: This e-mail address is being protected from spambots. You need JavaScript enabled to view it , This e-mail address is being protected from spambots. You need JavaScript enabled to view it
Anil Kumar is Assistant Professor of Chemistry at Birla Institute of Technology and Science, Pilani, India. He did his B.Sc. (Hons) Chemistry and M.Sc. (Organic Chemistry) at Hindu College, Delhi in 1997 and 1999, respectively. Dr. Kumar received his doctoral degree in 2004 from the University of Delhi in Organic Chemistry for the work done on 'heterogeneous catalysis in organic synthesis' under the supervision of Prof. SMS Chauhan. Later he carried out his post doctoral research work on development of c-Src kinase inhibitors and anti-infective agents at Department of Biomedical and Pharmaceutical Sciences, University of Rhode Island, Kingston, RI, USA in the group of Prof. Keykavous Parang. He has over 7 year of teaching and 9 years of research experience. His research interest lies in development of reaction methodologies, green chemistry, ionic liquids and medicinal chemistry. His effort towards utilization of ionic liquids in organic synthesis is noteworthy.

Dr. Kumar has authored 70 research papers in peer reviewed international and national journals in the area of synthetic organic chemistry, green chemistry and medicinal chemistry and contributed a book chapter. His work has been widely recognized and is very highly cited in the scientific community. He has guided one research scholars towards Ph.D. degree and presently supervising seven students. He received Harrison McCain Foundation Award for 2012 under Visiting Professor Category and visited Department of Chemistry, Acadia University, Canada. He has also visited Department of Biomedical and Pharmaceutical Sciences, College of Pharmacy, University of Rhode Island, Kingston, USA during summer 2007-2012 as visiting scientist.

Dr. Kumar is life member of Indian Society of Chemists and Biologists (ISCB). Chemical Research Society of India (CRSI), Indian Council of Chemists (ICC) and Member, Editorial Advisory Board, The Open Catalysis Journal (Bentham Science Publishers). He has been a reviewer for several leading international journals of chemistry. He is investigator for research projects from CSIR, DST, UGC and Ranbaxy.
---
ISCB Young Scientist AWARD in the area of Biological Sciences and Drug Research
No candidates were found suitable for the award in the area of Biological Sciences & Drug Research.
---
ISCB Distinguished women scientist award
No candidates were found suitable for ISCB Distinguished women scientist award
---
Dr.Vinod Bhakuni Memorial ISCB Award
No candidates were found suitable for Dr.Vinod Bhakuni Memorial ISCB Award
---
ISCB AWARD OF APPRECIATION FOR INDUSTRIAL SCIENTIST -2013
No candidates were found suitable
---
Best thesis award In Drug Research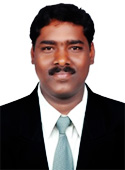 Dr. Poongavanam Vasanthanathan
Email: This e-mail address is being protected from spambots. You need JavaScript enabled to view it , This e-mail address is being protected from spambots. You need JavaScript enabled to view it
PhD Thesis Title:
Cytochrome P450 in Action: Rationalization and Prediction through In Silico Modeling of CYP1A2
Name of supervisor(s):
Prof. Flemming S Jørgensen, Prof. Chris Oostenbrink, Assoc. Prof Lars Olsen, and Prof. Nico PE Vermeulen
University(s):
Københavns Universitet (collaboration with Vrije Universiteit-Amsterdam, The Netherlands)
University of Copenhagen. Copenhagen, Denmark.
Highlighting R&D achievements:
From pharmaceutical point of view, it is very important to rationalize and predict the CYP metabolism related challenges, such as early prediction of metabolite formation, polymorphism, binding affinity, isoform selectivity and identification of new ligands (substrates and inhibitors). Aim of the thesis was to rationalize and understand CYP1A2 Action through computational methodologies. The major highlights of thesis work are listed below:
For more information, www.farma.ku.dk/smartcyp
Key Publications:
Drug Metab Dispos. 2009, 37, 658-664; J. Chem. Inf. Model. 2009, 49, 43–52; Drug Metab Dispos, 2010, 38, 1347-54; ChemMedChem, 2009, 4, 2070-2079; Med. Chem. Commun., 2011, 2, 8, 853-85.
---
Best thesis award In Biological Science


Amit Mishra
Indian Institute of Technology Rajasthan
Near Old residency Road, Ratanada Circle, Jodhpur, Rajasthan
Email: This e-mail address is being protected from spambots. You need JavaScript enabled to view it
Thesis Title:
Understanding the molecular function of E6-AP-a putative E3 ubiquitin ligase mutated in Angelman mental Retardation Syndrome
Supervisor Name:
Dr. Nihar Ranjan Jana
Institute:
National Brain Research Centre, India
Summary:
Contribution in the field of Protein Quality Control Mechanism and Neurological Disorders
Understand the parallel action of E3 Ubiquitin ligases and Chaperones in neurodegenerative diseases
Investigate the role of key players in protein quality control mechanism: E3 ubiquitin ligase and molecular chaperones
Contribution in the field of Cell cycle regulation
E6-AP E3 Ubiquitin Ligase is able to target p53 (tumor suppressor protein) for proteasomal degradation
p27Kip1 (Cyclin-dependent kinase inhibitor) ubiquitination and degradation is regulated by E6-AP E3 Ubiquitin Ligase through proteasomal degradation