| | | | |
| --- | --- | --- | --- |
| Recipients of ISCB Award for year 2012 | | | |
ISCB AWARDS FOR EXCELLENCE-2012
In Chemical Sciences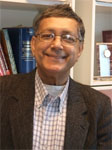 Prof.Jyoti Chattopadhyaya,
Professor & Chair

Program of Chemical Biology, Dept. of Cell & Molecular Biology,
Uppsala University, Box 581,
Biomedical Center, S-751 23 Uppsala, Sweden.

URL: http://www.boc.uu.se/
Phone (office): +46184714577; 
Mobile: +46704250243
E-mail: This e-mail address is being protected from spambots. You need JavaScript enabled to view it

CV  (Professor Jyoti Chattopadhyaya,  Uppsala University, Sweden)

Professor Jyoti Chattopadhyaya is a Chair of Bioorganic Chemistry and is also Program Director of the Chemical Biology at the Department of Cell & Molecular Biology at the University of Uppsala, Sweden. The first program of Bioorganic Chemistry has been established by him in Sweden back in 1980, and since than he has supervised research of 30 Ph.Ds, promoted 3 Docents, and has reported high level Bioorganic chemistry research, resulting in over 410 publications in various peer-reviewed Journals (for details of his publications, see http://www.boc.uu.se).

Prof. Chattopadhyaya is leading multidisciplinary research at the interface of the frontiers of synthetic and physical chemistry/Structure/Enzymology. His research focuses on (a) design of gene (RNA)-directed therapeutics based on Antisense oligonucleotides, Small interfering RNA (siRNA) and micro-RNA, in which the translation of the RNA specific to a gene is selectively inhibited, thereby arresting the expression of undesireable protein. (b) Physical and structural chemistry of DNA and RNA foldings by high-field multinuclear NMR spectroscopy. (c) design and synthesis of drug against resistant bacteria including hospital infections – MDR and XDR Tuberculosis, Staphylococcus aureus (both methicillin and penicillin resistant), vancomycin resistant Enterococcus and pseudomonas. In these research he employs synthetic organic chemistry of heterocycles carbohydrates and phosphorus to design mimics to model biological functions and the transition state biological intermediates. His major achievements include (a) successful design of new conformationally-locked chemically modified nucleo(s)tides to self-organize oligo-DNA and –RNA molecules to minimize the contribution of entropic energy penalty to the free-energy, (b) to improve the stability and cellular delivery of siRNAs and antisense oligonucleotides; (c) development of new synthetic methodologies for RNA, DNA, and carbohydrates and their modified analogs as potential DNA/RNA-directed therapeutics (siRNAs, antisense, triplexing agent, aptamers, etc), including synthetic and physico-chemical aspects of monosaccharide, heterocyclic, and phospholipid, phosphorylating and protecting group chemistry. (d) development of novel active antibiotic lead compounds against multiple drug resistant and extensive drug resistant strains of tuberculosis and hospital pathogens; (e) determination of NMR solution structures of RNA to understand RNA folding-dependent function of non-coding RNAs with emphasis on the role of microRNA, siRNAs and RNA catalyst; (f) elucidation of bioorganic chemical mechanisms using synthetic physical and structural (NMR) chemistry to model transition state or the intermediate of biochemical reactions, such as splicing, RNA catalysis, and RNA-RNA-ligand or RNA-DNA-ligand interactions; (f) development of new chemical tools for RNA, carbohydrate and peptide synthesis to understand molecular details of how structure of molecules dictate function.


The complete list of 410 publications of his contribution can be found following the link:
http://www.boc.uu.se/boc14www/res_proj/List_of_publications.pdf
ISI Web of knowledge Citation Report: Results found: 350; Sum of the Times Cited: 6111; Sum of Times Cited without self-citations: 4243; Average Citations per item: 17.46; H-index: 36. "Placed in the  top 5% of the cited authors for Journals in Chemistry" - quoted by American Asthma Foundation, SF, Calif, USA. Oct 2011.
Highlights of 30-Years of Bioorganic Chemistry research at Uppsala University can be found following the link:
http://www.boc.uu.se/boc14www/publications/survey_isbn.pdf
Currently active particularly successful research areas and groups/networks, in a national or international perspective led by Prof. Chattopadhyaya
Strong and fruitful collaboration with the infectious diseases, chemical biology and systems biology groups involved in Linnéa sponsored RNA research Consortium concentrating on "Design and Synthesis of Site-specific Bifunctional Ligands Targeted to RNA hairpin loops depending upon their Stem-Loop-size and Sequence-context" funded by the Swedish Research Council (Natural and Technical Research), "Strategic Funding of Uppsala RNA Research Center (URRC) (VR diary No 349-2006-267). Within this project we design and synthesis unique specific Ruthenium based organometalic compounds as well as metallopeptides that are aimed to bind to the sequence-specific stem-loop motif of pre-micro-RNA structure with a far reaching aim to modulate the biosynthesis, and consequently regulating the cellular function of micro-RNA.
RNA research which is holding very high international level as recognized by the referees of 2010 VR application (VR diary No 2010-4991). This research is focused on three main goals: 1) specific RNA- and chemically modified RNA- synthesis, 2) structure and conformational determination of RNA and 3) studies of RNA function.
Prof. Chattopadhyaya has been nominated as a Research Professor by the Dept of Science & Technology, India Gov since 2009. In that capacity, he helps to organize strategic research on biotechnology of CSIR/India in an international perspective.
Prof. Chattopadhyaya is an honorary professor at Jilin University in China, and at Nankai University in China.
Prof. Chattopadhyaya collaborates and actively helped and organized research with 26 scientists at the Institute of Molecular Medicine at Pune/India to devise therapeutics against resistant infectious diseases, resulting into several Lead molecules currently under evaluations.
He has conceived and demonstrated the concept of Stereoelectronic effects in DNA and RNA and their structural and functional implications, which has found wide applications and acceptance internationally (http://www.boc.uu.se/boc14www/publications/Stereoelectronic_effect.pdf ).
He has conceived and demonstrated the concept of  The Uppsala NMR-window concept to simplify the NMR spectra of large DNA/RNA, which is used worldwide.
He has conceived and demonstrated the design principles for the synthesis of new conformationally-constrained nucleic acids and their enzymology to develop effective antisense oligos and siRNAs to enhance blood serum stability and facilitate delivery.
He has conceived and demonstrated the design principles for the Synthesis and modifications of aza-modified conformationally restricted nucleotides as fluorescent DNA probes.
He has conceived and demonstrated that the single-strand DNA and RNA conformation in the purine-rich single-strand oligo-DNA and –RNA are well pre-organized to helical form - not random coils as it was originally thought. The structure of the self-assembled single-strand oligo-DNA and -RNA is very much reminiscent of their double-stranded counterparts. The set of papers published from Uppsala on self-assembled single-strand oligo-DNA and -RNA has brought about a paradigm shift after Watson-Crick basepaired double helix as the origin of helical structure of DNA duplex
He and his coworkers have shown that all internucleotidic phosphodiester bonds in RNA are not chemically equivalent, and their reactivity depends upon the sequence-context governed by specific intrinsic electrostatic interactions.
He and his coworkers have developed solid-phase oligo-RNA synthesis utilizing our new 2'-O-TEM protecting group.
He and his coworkers have designed, synthesized, performed biological evaluation and molecular modeling studies of novel quinoline, triazole, urea and thiourea derivatives against drug resistant Mycobacterium tuberculosis.
---
Young Scientist Award (Chemical Sciences) 2012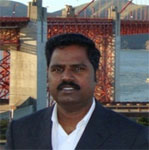 Dr. KARUNAKARAN Venugopal
Photosciences and Photonics Section
Chemical Sciences and Technology Division
National Institute for Interdisciplinary Science and Technology
Council of Scientific and Industrial Research
Thiruvananthapuram – 695 019, Kerala, India

Telephone: +91-471 – 2515240/Cell 09048392174
Fax: +91-471 – 2491712
E-mail: This e-mail address is being protected from spambots. You need JavaScript enabled to view it
Brief summary high lighting R&D achievements
At National Center for Ultrafast Processes-DST, Uni. of Madras(Project Asst.)05/98 - 03/2003
Research: Investigated the photophysical and photochemical properties of laser dyes andexplained the mechanism to enhance its efficiency.[Spectrochim. Acta Part A: Chem.2002, 58, 1443,Tetrahedron,2003, 59, 3761]

Technical: Involved in setting up and maintaining ultrafast instrumental facilities such as Time Correlated Single Photon Counting, Pico-second Pump-probe Spectroscopy and Nanosecond Laser Flash Photolysis Spectrometer. Built the home made detection chamber (to save the money and improve thequality) for nanosecond flash photolysis and performed the experiments for the visiting scientists.

At Humboldt Universitätzu Berlin, GERMANY (During Ph.D) 04/2003 - 07/2007
Research:Probed the polarization and structural dynamics of DNA by studyingfemtosecond solvation dynamics of 2-amino-7-niro-fluorene and its derivatives.Also investigated, how the twisting dynamics of asymmetric cyanine involved in increasing the fluorescence quantum yield – helping base mutant identification and understand the structure of nearest neighbor nucleobase.[J.  Am. Chem. Soc. 2006,2954, J. Phys. Chem. A, 2007,10944, Angew. Chem. Int. Ed.2007,5329, J. Phys. Chem. A, 2008, 4294, J. Am. Chem. Soc, 2009, 5839].

Technical: It was to combine high (< 60 fs) time resolution, broadband coverage in the optical range, with high photometric precision (usually the three aspects are not optimized simultaneously) in the existing setup of femtosecond transient absorption with supercontinuum probingand fluorescence upconversion.

At Northeastern University, Boston, USA( Research Associate) 08/2007 - 04/2011
Research: Investigated the low frequency vibrational dynamics of the heme proteins such as cytochrome P450cam, Carbon monoxide oxidation activator(CooA), Cystathionine-synthase(CBS),myoglobin, and cytochrome c with femtosecond vibrational coherence spectroscopy (VCS). Investigation resulted that the ruffling distortion of heme(~60 cm-1)is responsible for the redox state changes in the CBS protein.  low frequency vibrational modes play an important role in moving the heme into the transition state region for CO binding and for other catalytic events. Over all these results demonstrate the potential of VCS as a sensitive probe of dynamic and functionally-important non-planar heme vibrational excitations that are induced by the protein environmental forces or by chemical reactions in the aqueous phase.[J. Phys. Chem. B, 2010, 3294, J. Am. Chem. Soc. 2011, 18816, J. Phys. Chem. B, 2011, 5665]

Technical: Constructed the continuum set up for probing in the region from 500 to 800 nm using fiber crystal as a source of generating the continuum with fs resolution. Developed the current set up of femtosecond vibrational coherence spectroscopy to obtain 80 fs time resolution and very good S/N ratio.

At National Institute for Interdisciplinary Science and Technology, CSIR, Trivandrum (DST-Fast Track Young Scientist) 05/2011
Research: Investigating the folding& unfolding dynamics ofprotein with ultrafast spectroscopy to understand the conformational changes and structural distortions induced by native & non-native protein environment.

Technical: Maintaining ns laser flash photolysis and time correlated single photon counting spectrometer

Awards: Dependent Child Care Award (American Physical Society, USA 2009), Fast Track Young Scientist Award (DST, India2011)
---
Young Scientist Awards (Biological sciences) 2012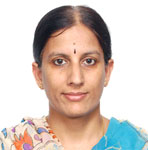 Dr Latha Rangan
Associate Professor, Department of Biotechnology,
Indian Institute of Technology Guwahati, Assam, India-781039

Tel: +91- 361-2582214,
Fax: +91-361-2582249
Email: This e-mail address is being protected from spambots. You need JavaScript enabled to view it , This e-mail address is being protected from spambots. You need JavaScript enabled to view it

Dr. Latha Rangan received her doctoral degree from the University of Madras in Plant Sciences and later carried out her post doctoral fellowship from Norman Borlaug Institute of Plant Sciences Research, United Kingdom. She has 15 years research experiences in thrust areas viz. Energy Security (biofuels and bioenergy), Food Security (genetic engineering of important crops and functional genomics) and Climate Change (abiotic stress tolerance) etc.  Her efforts towards utilization in breeding salt tolerant rice as an anticipatory research to meet the potential adverse impact of sea level rise and climate change in rice and rice relatives is noteworthy. She is one of the first ones to come up with the concept note on the utility of genome sequence information in mining of useful alleles in rice and related taxa. Her latest endeavour in the field of preservation of Ginger Biodiversity of North East India through gene mining and conservation is another remarkable effort towards utilizing Biotechnology in preserving Biodiversity. She has published more than 40 research papers in peer reviewed international and national journals. Her work has been recognized by Maharashtra Association for Cultivation of Sciences (MACS) by conferring Dr R. B Ekbote Prize in field of agriculture and sustainable development 2007, TWAS best paper award 2009 and DBT Overseas Award 2010. She is also been selected for the prestigious Professor Hira Lal Chakravarty Memorial Award of ISCA 2012.
No candidates were found suitable for ISCB YOUNG SCIENTIST AWARD IN DRUG RESEARCH

---
ISCB AWARD OF APPRECIATION FOR INDUSTRY SCIENTIST -2012 (Drug Research)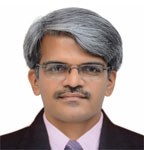 Dr. Girish Mahajan
E-Mail: This e-mail address is being protected from spambots. You need JavaScript enabled to view it , This e-mail address is being protected from spambots. You need JavaScript enabled to view it
Contact: 09821628179 (M), +91-022–28313343 (R)

Current Position: Senior Group Leader, Piramal Life Sciences Limited
Girish B. Mahajan, Ph.D.

At present Dr.Girish is spearheading a team of Scientists in Department of Natural Products, which is involved in exploring incredible world of tiny animalcules (Actinomycetes, Myxobacteria & other Eubacteria) and trying to acquire novel pharmaceutical leads out of them.

His core expertise is in discovery & developing the antibacterials and antifungals drugs and providing microbial extracts for getting interesting active compounds in anticancer, anti-inflammatory and antidiabetic areas. He has successfully demonstrated that actinomycetes and other bacteria are the sustained resources for new drug leads by being a major inventor in discovery of novel potent bioactive compounds from them.

He has past experience in renowned organizations like Uni-Lever, Hoechst and Johnson & Johnson. He is an active member and mentor of American Society for Microbiology (ASM), Fellow of Society of Applied Biotechnology-India, member of board of studies of NMIMS, visiting faculty at Institute of Chemical Technology (ICT)-(Formerly UDCT) and referee for International journals. He has about 40 International and national scientific publications, invited reviews, book chapters, presentations on his credentials.  He has been co-inventor in six patents for new drug leads or new applications on his credits some of which are in development. He has guided fifteen post graduate students towards their research projects. 

He has accomplished Doctorate in Microbiology from ICT through CSIR Fellowship. During this he had developed a very cost effective way of production of a High-value chemical from micro-algae. This successful project won many awards in National and International conferences.  Recently he has been honoured with a national award titled "Eminent Biotechnologist-2010 award" by Society of Applied Biotechnology (India). He has been Honoured "ICT- Lupin Visiting Fellowships for Bioprocess Technology: 2011-2012" by Institute of Chemical Technology (ICT).

He has wandered the extreme natural ecological places of India in search of microbes to discover new leads towards reducing disease burden of the mankind.
---
ISCB AWARD OF APPRECIATION FOR INDUSTRY SCIENTIST -2012(Chemical Sciences)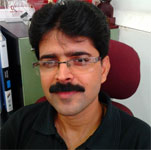 Dr.Sanjay Kumar, Ph.D., MRSC.(Chemical Sciences)
Department of Medicinal chemistry A / 606, Bhoomi Hills
Piramal Life Sciences India Ltd Thakur Village, Kandivali (E)
(Formerly known as Nicholas Piramal Research Center) Mumbai – 400101
Goregaon (E) Mumbai – 400 063
Phone No. 09323148380 (Mob)
Phone No.: +91-22-3081 8317 022-28462880 (Res.)
Email: This e-mail address is being protected from spambots. You need JavaScript enabled to view it
Sanjay Kumar, Ph.D., MRSC.

Dr. Sanjay Kumar obtained his Ph.D. in Organic Chemistry from Department of Chemistry, University of Allahabad, India in 2001. During his Ph.D., Dr. Kumar has design & synthesized various biocojugates of Curcumin. These bioconjugates were significant inhibitor of multidrug resistant bacteria, which is a very common infection in cancer patients.

After his Ph.D., Dr. Kumar has been awarded the prestigious DBT National Postdoctoral fellowship in 2001, to pursue his research work with Prof. A. Surolia at Molecular Biophysics Unit, IISC, Bangalore. Dr. Kumar initiated the antimalarial drug development program and successfully discovered NAS-21 & NAS-91 small molecules as Fab-I inhibitor

Subsequently, Dr. Kumar under took second postdoctoral fellowship at Complex Carbohydrate Research Center, University of Georgia, USA with Prof. G-J. Boons. During this tenure he worked extensively in the field of Immunology, in particular Toll-like receptors (TLR-2 & TLR-4), Caspases, IRF-3, MyD88 and lipid rafts.

Presently, Dr. Kumar is working as a Senior Group Leader in Medicinal Chemistry department of Piramal life Sciences, Ltd. Mumbai His research focuses on anti-cancer, anti-inflammatory & anti-diabetic drug development programs.

For his outstanding contributions in the field of Drug Discovery Dr Kumar was awarded with the prestigious OPPI Scientist Award-2011.

Dr. Kumar has published more than 22 peer reviewed papers in journals of international repute and has been credited with 6 filed patents. Dr. Kumar is a nominated Member of Royal Society of Chemistry (MRSC) and a life member of Indian Society of Chemists and Biologists (ISCB). Dr. Kumar has delivered multiple national and international invited lectures.
---
ISCB AWARD OF APPRECIATION FOR INDUSTRY SCIENTIST -2012 (Process Chemistry)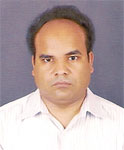 Dr. Rakeshwar Bandichhor
Associate Director
API-R&D, Innovation Plaza
Dr. Reddy's Laboratories
Hyderabad, India
Hyderabad-500072, A.P., Distt.-Sultanpur
India U.P., India

Email: This e-mail address is being protected from spambots. You need JavaScript enabled to view it ; This e-mail address is being protected from spambots. You need JavaScript enabled to view it

Born on 12th January, 1973, Dr. Rakeshwar Bandichhor holds a doctorate in chemistry from University of Lucknow-University of Regensburg, Germany.  He did his B. Sc. (Chemistry & Zoology) and his M. Sc. Tech. in Pharmaceutical chemistry from University of Lucknow.
Dr. Rakeshwar's previous professional experience includes working as Postdoctoral Fellow at University of Regensburg, Roy & Diana Vegelos Laboratories for Advanced Science & Technology, University of Pennsylvania and postdoctoral research associate at Department of Chemistry at Texas A&M University.

Publications (including patents, reviews and book chapters): > 80
Contribution to the scientific conferences: > 50
Scientific contribution to the process research and development of APIs at Industry: >25
PhD supervised: 03
PhD under progress: 10
Master degree dissertation supervised: 04 (Students from IIT-Roorke and Indian and US Universities)

Key Awards and Professional Activities:
Best Cost Leadership Award 2008, Innovation Plaza, IPDO, Dr. Reddy's Laboratories, Hyderabad for the development of Lopinavir, Ritonavir and their components.
Anveshan Award 2010, Innovation Plaza, IPDO, Dr. Reddy's Laboratories, Hyderabad for the development of novel asymmetric reduction of enamine.
Chairman Excellence Award, 2010 (in the category of Individual Functional Excellence), 23rd of Jan., 2010, Dr. Reddy's Laboratories Hyderabad.
Biography published in Who's Who in the World
NIMS-Dr. Reddy's Faculty for R&D Management
Primary Contact for Initiative of American Chemical Society-Green Chemistry Institute-Dr. Reddy's Laboratories (2009-)
---
DR.VINOD BHAKUNI MEMORIAL ISCB AWARD
(Biological Sciences)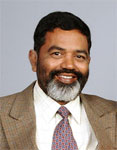 Dr. J. Venkateswara Rao
FSAB, FNESA, FABAP
Chief Scientist
Biology Division
Indian Institute of Chemical Technology
(Council of Scientific and Industrial Research, Govt. India)
Uppal Road, Hyderabad - 500 607 (A.P.), INDIA
Off.: (040) 2719 3191, Res.: (040) 2720 5440
Fax: (040) 2719 3227, Cell:+91 9948 469 470
E-mail: This e-mail address is being protected from spambots. You need JavaScript enabled to view it , This e-mail address is being protected from spambots. You need JavaScript enabled to view it

Professional Experience:
1988 till date at IICT-CSIR
1984-1988 Junior Scientist (Scientist 'B)  at NCL-CSIR
1994-95 Visiting Professor at Jackson Medical College, Mississippi, USA
1997-98  Visiting Scientist at Kansas State University, Kansas

Awards and Recognition:
Fellow- Society for Applied Biotechnology
Fellow - National Environmental Science Academy
Fellow - Association of Biotechnology and Pharmacy
Fellow - Raman Research Fellowship Award, 1994 (CSIR)
Dr. J. VenkateswaraRao is a Chief Scientist at the Biology Division, Indian Institute of Chemical Technology (CSIR), Hyderabad, India.  He was educated at Andhra (B.Sc., Zoology Specialization), Kakatiya (M.Sc. in Zoology with Cell Physiology and Biochemistry specialization) and Osmania Universities (Ph.D. in Zoology in 1983).  Dr. Rao has significantly contributed to examine the toxic effects of pesticides on aquatic organisms and also identified suitable bio-indicators for real time operations to assess the health status of soil and marine environments.

Dr. Rao has isolated several biologically active molecules from marine organisms.  His group has initially standardized the culture methods of sponge cells, fragment and explants by altering nutrients and dissolved oxygen (DO), which involves tremendous effort in terms of in vitro culture system of marine sponges. 

Dr. Rao has authored more than 100 research papers in peer reviewed International journals and his valuable intellectual properties are now protected by patents in India (3), the Patent Cooperation Treaty (2), the United States (2), China (1) and Europe (1).  His work has been widely recognised overseas, and is very highly cited in the scientific community.  He has guided 12 research scholars towards Ph.D. degree, two for M.Phil degree and 42 students for M.Sc. dissertations.   He is a member of the editorial board of the journal "Ecological Indicators" (Elsevier) and "Journal of Environmental Biology" (Triveni Enterprises) and has been a reviewer for 13 leading international journals.

Dr. Rao is the principal investigator of many multidisciplinary research projects funded from the CSIR,DBT, DST, Dept. of Earth Sciences etc., His areas of research interests are nanotoxicoly and marine biotechnology.


---
Distinguished Women Scientist Awards -2012
No candidates were found suitable for the distinguished women scientist award-2012
---
ISCB life time achievement award-2012
No candidates were found suitable for ISCB life time achievement award-2012